Freight Forwarding
Sea Freight Forwarding
Yahweh Global Logistics Pvt Ltd provides time definite, innovative sea freight services for both Full Container Loads (FCL) and Less Than Container Loads (LCL) shipments worldwide. As one of leading sea freight forwarders, we can handle large volumes on a global basis or specific requirements on a single route at any time and to any destination. We can manage your shipments on an individual basis or as part of an integrated supply chain solution.
For your benefit of safe and accurate movement we have tie-up with Container Freight Station (CFS) in many Base ports or carrier relationships ensure loading priority for all of your sea shipments. And when congestion becomes an issue, our local experts work with you to book capacity and finds the most effective alternate routing, minimizing delays and ensuring that goods arrive when needed Yahweh Global Logistics Pvt Ltd also has range of value added freight management services such as managing carrier contracts on your behalf.
Air Freight Forwarding
Shipping your cargo by air Yahweh Global Logistics Pvt Ltd with will keep goods moving at optimal speed and efficiency along the supply chain. As one of the leading airfreight forwarders in the world, our Air Freight Services provides three solutions, Value, Speed and Low Cost. We have established a professional air cargo services team spreading around main airports in Africa, Middle East, Asia, Europe, Australia and North America. We are capable of handling import & export shipment from/to the four corners of the world.
In order to satisfy your demand of space allocation and competitive price, we have kept strong relationship with airlines, agent and partners major carriers that secure space on hundreds of flights and we offer charter flights for your larger consignments., our worldwide portfolio of preferred carriers, chosen for their professionalism, reliability and capacity, is complemented by the best local carriers, help us maintain peak and off- speak transit consistency.
Land Freight Forwarding
Your freight can be transported to any location in India. Widest network, most effective cargo movement facilities and numerous client oriented services makes the company a preferred distribution solution provider in India. With extensive range of transport carriers, our company, which is expert in land freight forwarding, can schedule inter-state deliveries to suit your time requirements. Experts from the company supports the customer's supply chain needs by hauling general commodity freight along with some specialized freight. There are containerized trucks for handling perishable goods and other sensitive consignments. Each container passes through the most stringent test before loading – like humidity check, leakage check, floor check etc., and only after these assessments a container is loaded and moved for transportation.
Rail Freight Forwarding
Rail Freight can provide a cost-effective and convenient way to ship your goods, but whether it is reliable has always been a problem. In today's business world, where any delay can spell disaster, Yahweh Global Logistics Pvt Ltd can be your competitive advantage – with a dependable, cost-effective rail option.
Yahweh Global Logistics Pvt Ltd rail freight services offer climate-controlled trailers for perishable products that need protection from the heat or cold, such as produce, flowers, poultry, beverages, etc. Non-perishable or general freight can also be handled with seamless efficiency.
With the necessary experience behind us, we ensure your products will reach their destination on time while you reduce transportation costs.
Custom Clearance(Sea & Air)
We are pleased to introduce our company Yahweh Global Logistics Pvt Ltd, having head office in Bangalore with branch office in the major Air & Sea ports in India, providing all services related to Custom Clearance Bangalore, Freight Forwarding, Vessel Chartering, Air Cargo Services, International Courier Services and complete logistic solutions for import and export consignments (including legal and advisory services).
Our Organisation have been growing day by day as a trust worthy and popular Custom Clearing Agents In Bangalore, offering reliable, transparent and time-bound Custom Clearance services Bangalore. It is our endeavor to enhance our customer's delight by offering them right solution at right time. We have an exclusive Service for those who just want to be relaxed and don't want to involve in any process.
We handle all import and export permit requirements for goods. We also give needed advice on any product requirements or non-tariff barriers.
Road Transportation
Whether by air, by ocean or by ground, Yahweh Global Logistics Pvt Ltd's professionals apply a wealth of routing and pricing knowledge to move your freight in the most efficient, cost-effective, and reliable manner for your specific needs.
Among the advantages of road transport are its speed for short and medium distances, its flexibility and door-to-door service. It doesn't take long to get the logistics of road transport underway as they can be easily adapted to the requirements of a specific route and cargo while still offering a very competitive price.
Surface Transportation is an integral part of the logistics process . We have contracts with road transport service providers. All our transporters are approved for the carriage of hazardous cargoes. This team of associated transporters are well equipped with to provide the safe, secured and prompt transport service at any point of time with safe delivery of cargoes and covering major cities and locations of India.
International Packers & Movers
Yahweh Global Logistics Pvt Ltd offer free consultancy to customers in meeting their particular requirement offering total transportation with detailed cost/expenses planning, including all services with a wide array of readily available solutions combined with competitive pricing. We offer wide range of services to suit your needs Like Packing & Unpacking, Custom Handling, Door 2 Door Delivery, Freight Forwarding, Air & Sea Freight, corporate Shipment, International Courier, Project Handling, International Moving, Lashing of Goods, Sharma International Packers and Movers is the most reliable, first, fast and dependable. Just chose us and see the high quality service we provide and experience the difference. Dependable services at competitive prices.
We just not transport your goods; we do full management for your relocation and make it a pleasant experience for you. Yahweh Global Logistics Pvt Ltd takes his job seriously and honesty to do what best for customers that has made us reliable and recommended international packing and moving service provider in Bangalore and other major cities in India. Yahweh Global Logistics Pvt Ltd is also well known to move your valuables in foreign like UAE, Dubai, London, Singapore, USA and many other foreign countries.
NVOCC / LCL Consolidators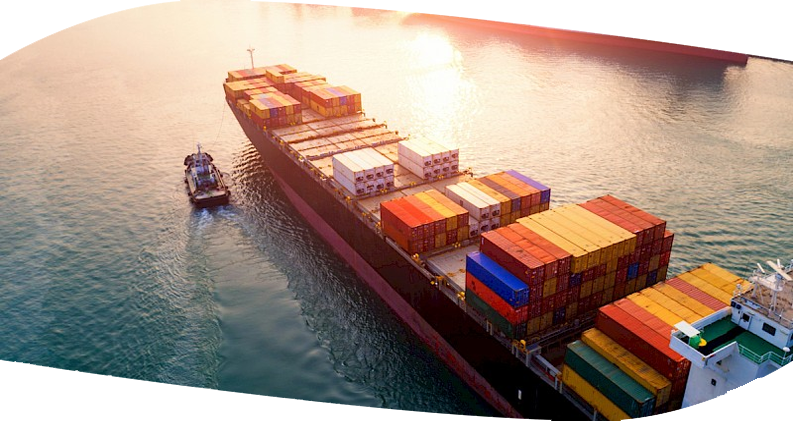 Why worry about cargo transportation when you have the global LCL consolidation leader at your service? We offer you world-class services and a seamless experience across 2400+ direct trade lanes, with offices in almost all origin and destination countries. You benefit from our unique global and local expertise developed through a strong network spanning 300+ offices in 180+ countries.
Be it LCL consolidation, FCL forwarding – exports and imports, air freight, movement of over dimensional and project cargo, multi-city consolidation - exports and imports or DDU/DDP/Ex Works, when you choose us, your cargo is in the best possible hands.
Warehousing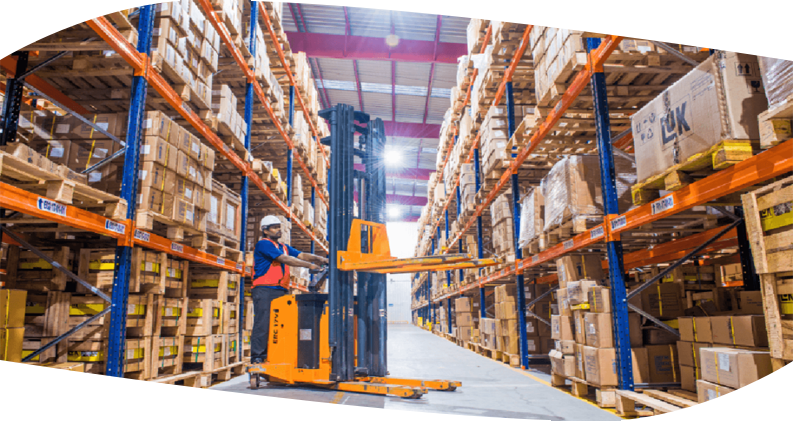 With a huge warehouse, we can handle all of your freight warehousing, logistic warehousing and distribution needs. We can de-consolidate or segregate your merchandise in a quick and effective manner without any unnecessary delays. These storage services are characterised with reasonable pricing for both short-term and long-term periods.
We offer special warehousing facilities for containerized, refrigerated and hazardous materials.
A well equipped system and process of planned and controlled storage state that customers have more control over their goods without worrying about the warehousing services, minimizing the inventory costs at the same time.